School Day Counseling Services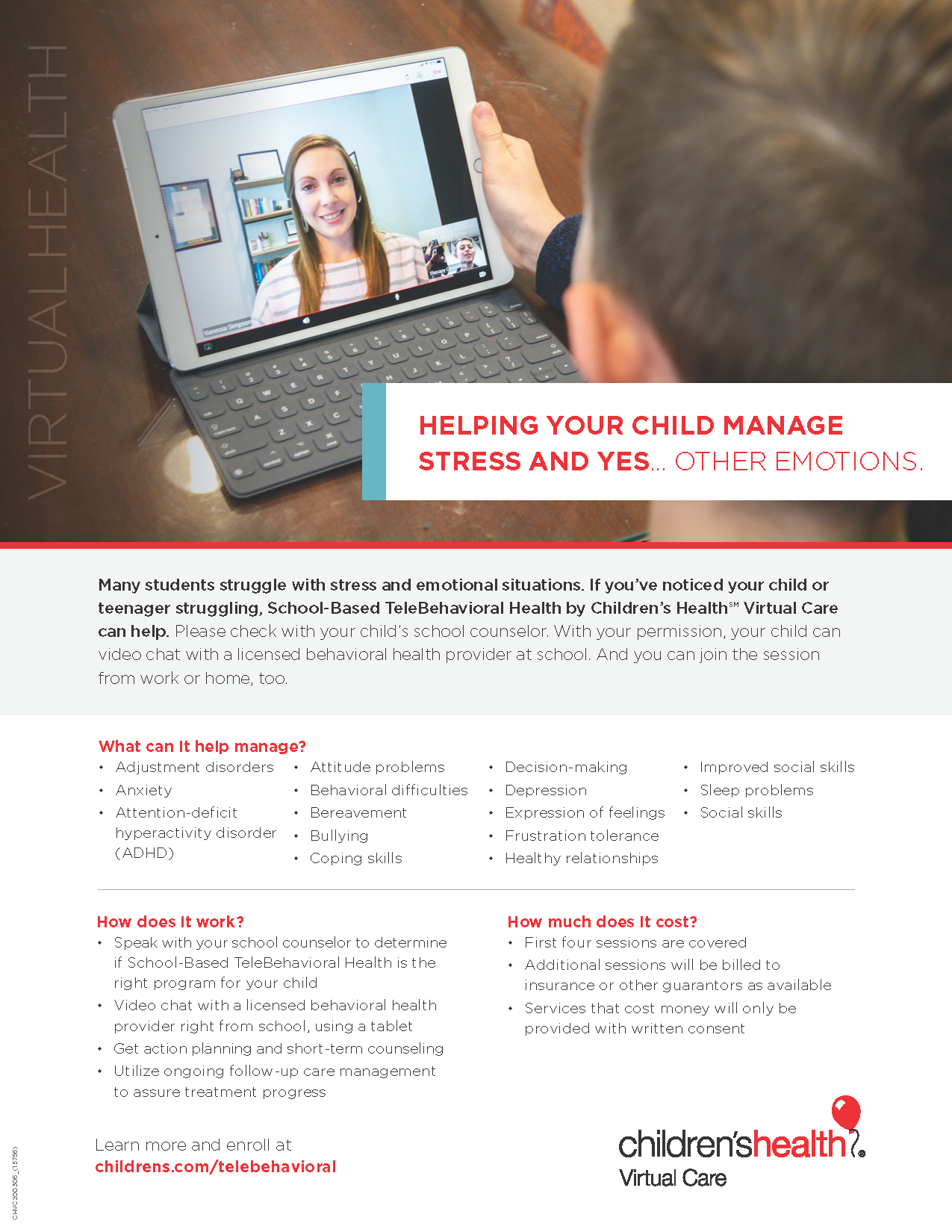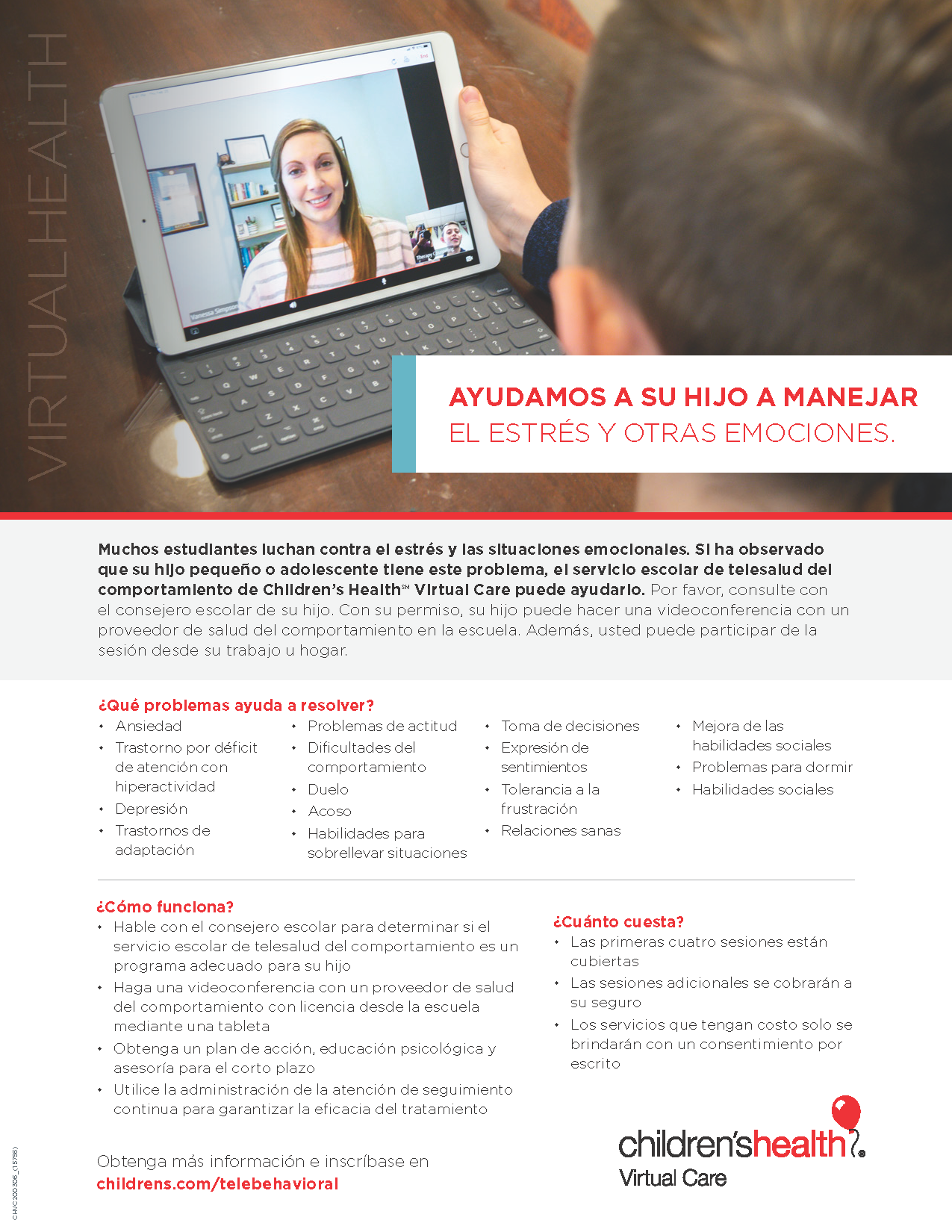 We need your permission for your child to use this service. We also want to keep you in the loop about your child's care. We'll offer parenting solutions to support your child's mental health at home and provide you with consistent updates.
Parents and guardians can also join the session from work or home. In most cases, you don't need to leave work, and your child doesn't need to leave school. Through the program, you can also sign a digital consent form and access ongoing follow-up care to ensure that your child makes progress.
Please contact your campus Principal if you would like to arranges school-day counseling services for your child.
24/7 Crisis Counseling Services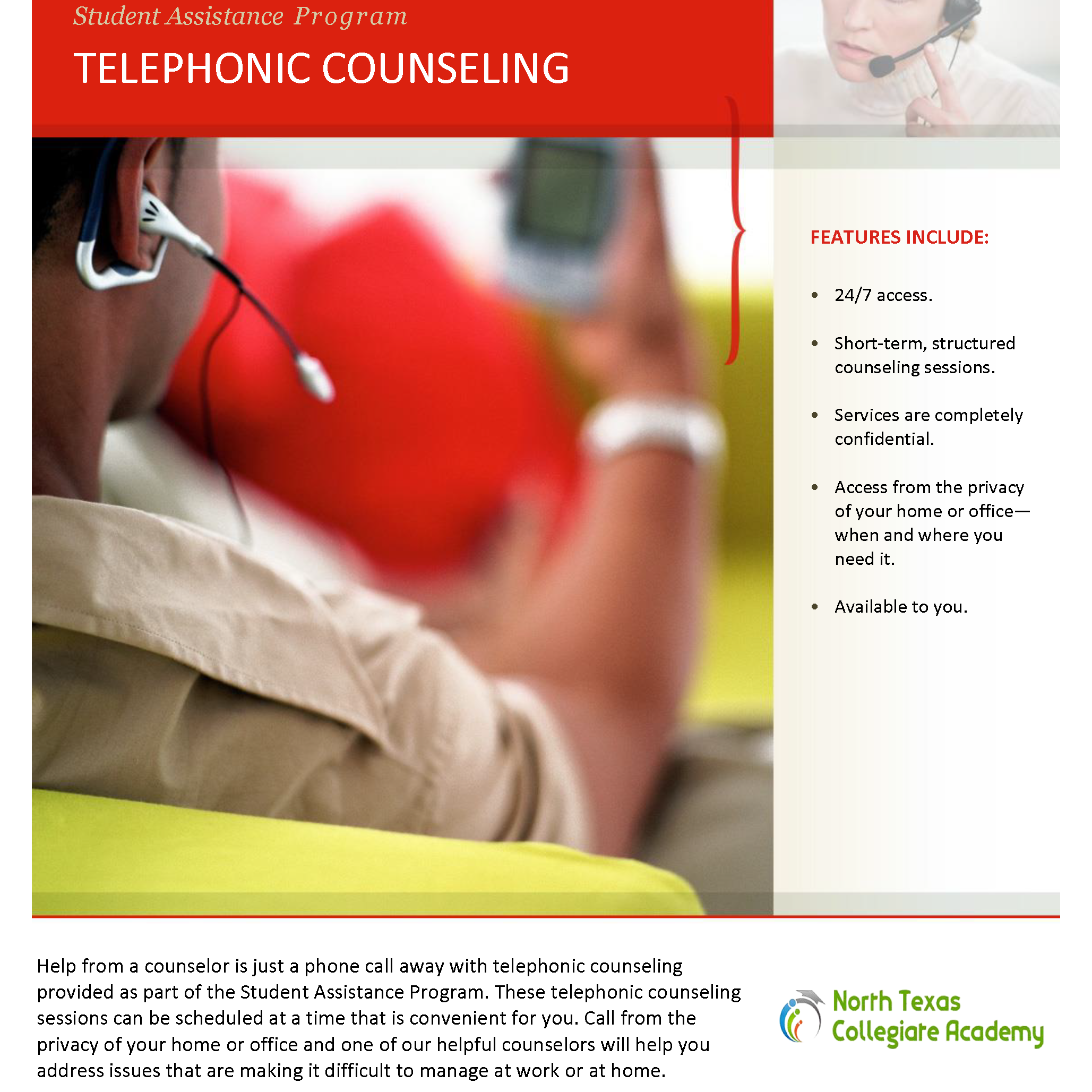 To access 24/7 Crisis Counseling Services, click the button on the right and when prompted, enter the password student program.