It's the LAST WEEK of school! Check out these reminders!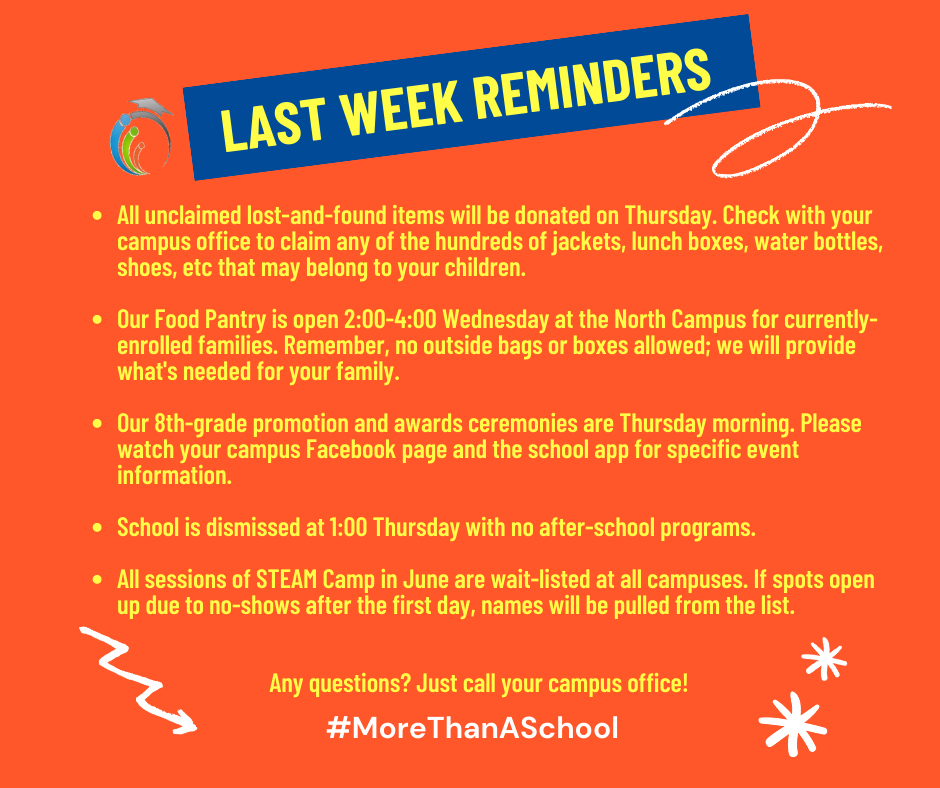 Reminder, Parents!!! Tomorrow is your day to show your love for our NTxCA teachers and staff!!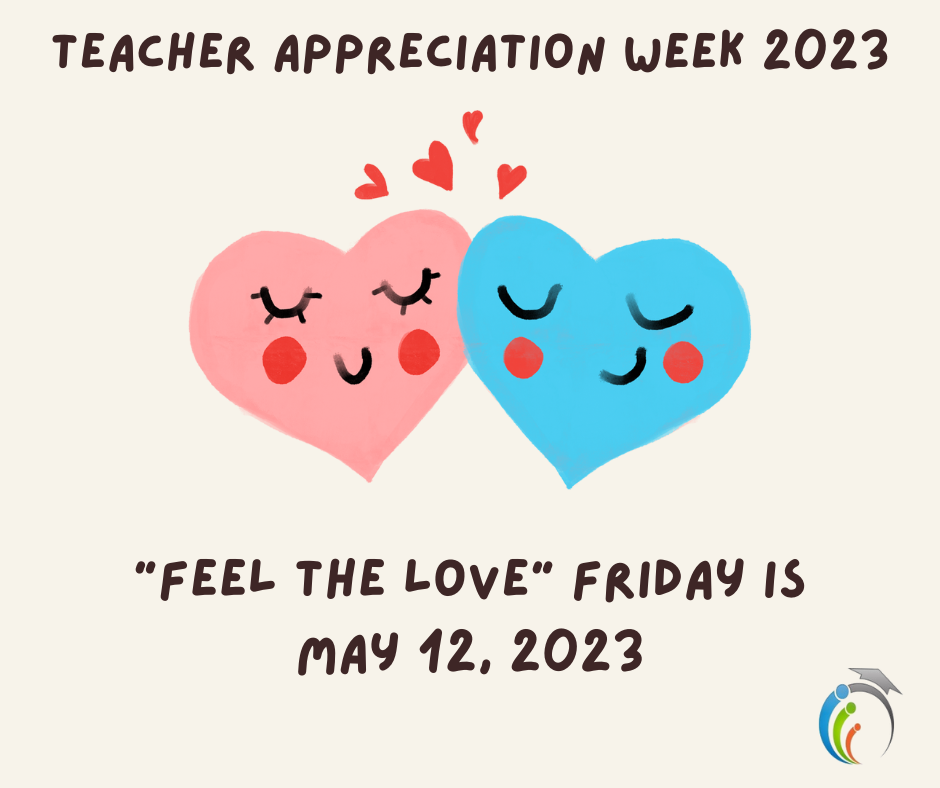 Please help us congratulate the May 2023 "Difference Maker," Mr. Matthew Brady! Mr. Brady is a 3rd-grade teacher at our South Campus who always has a high five and a smile ready to meet each staff member and student. He's been a great addition to the NTxCA team and we're honored to celebrate him this month.

Teacher Appreciation Week is next week! The district has Monday - Thursday covered with some fun things for our awesome teachers. Parents, we are asking that you send your teacher treats, cards, etc. on 𝗙𝗥𝗜𝗗𝗔𝗬 of next week. Due to STAAR testing that also occurs next week, all campuses will be closed to visitors and deliveries Monday - Thursday. Thank you!!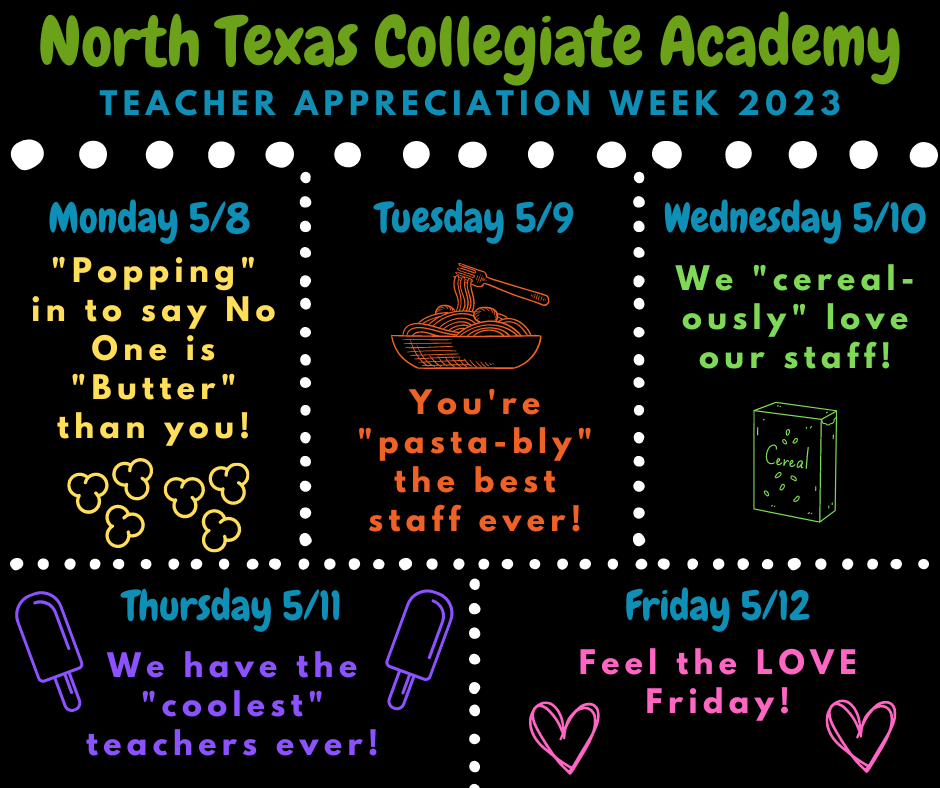 May Menus!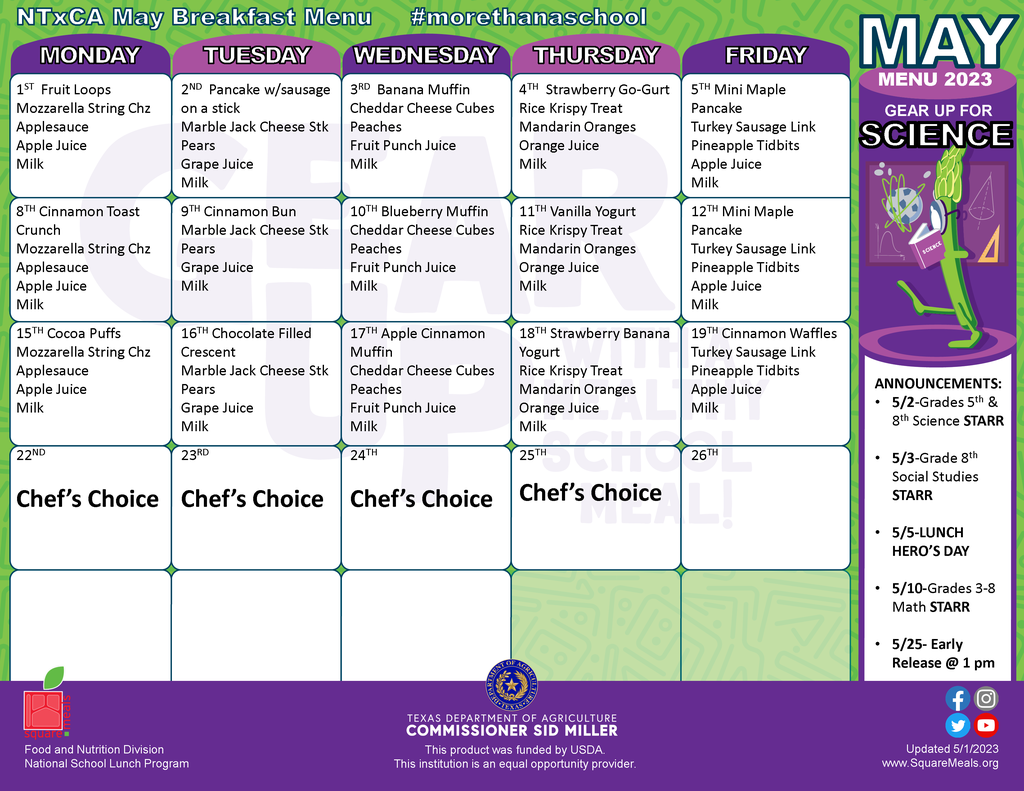 Mark your calendars for these upcoming end of year events! (Please note, Teacher Appreciation Week is May 8-12 and our district has planned treats for Monday through Thursday and is asking parents to shower our teachers with love on Friday!)

Field Day shirt order forms are coming home TODAY!! $6.00 CASH ONLY. All money and forms due back to campuses by Monday 4/24.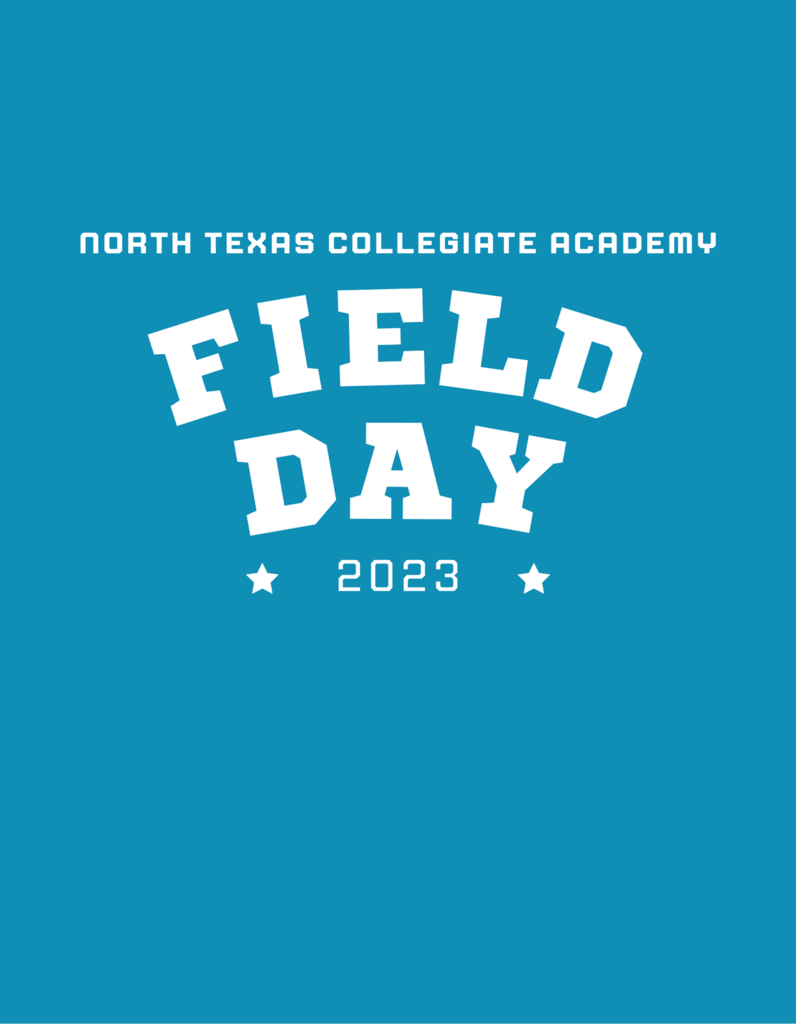 District Soccer Tournament THIS WEEKEND!!

It's Grocery Day!! Come shop at the North Campus 1:00 - 4:00pm today!!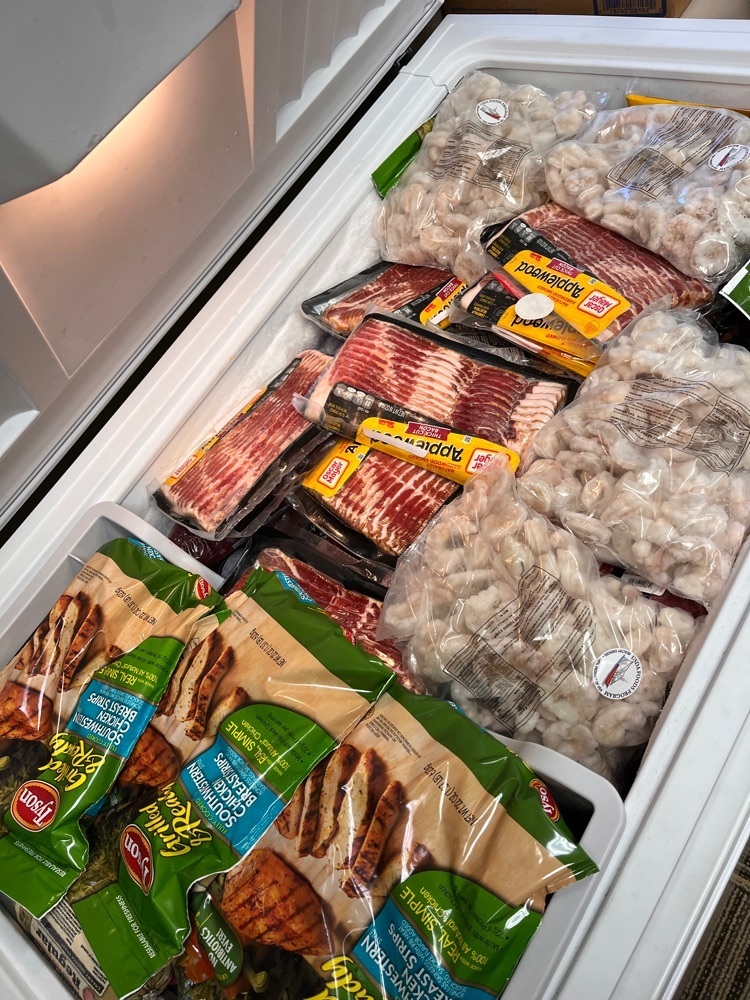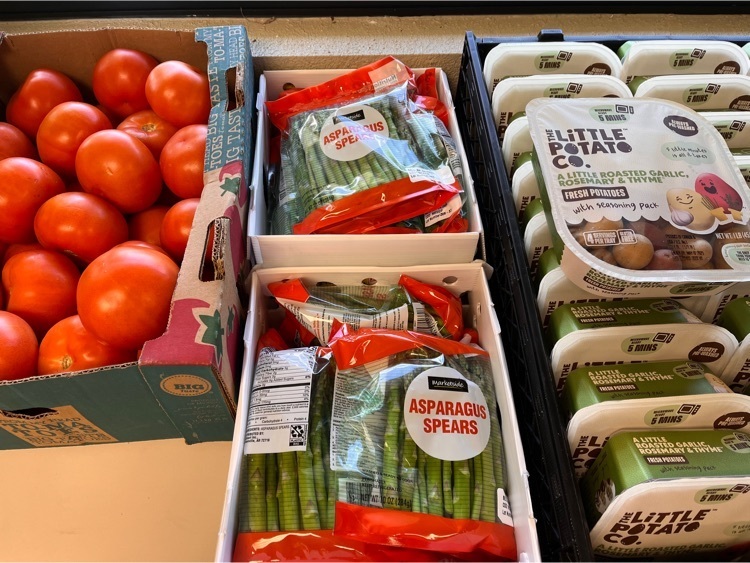 Summer STEAM Camp registration is now open!! Contact your campus office for a registration form. Registration is first come, first serve!

Long weekend coming up!

End of grading period casual day this Thursday!!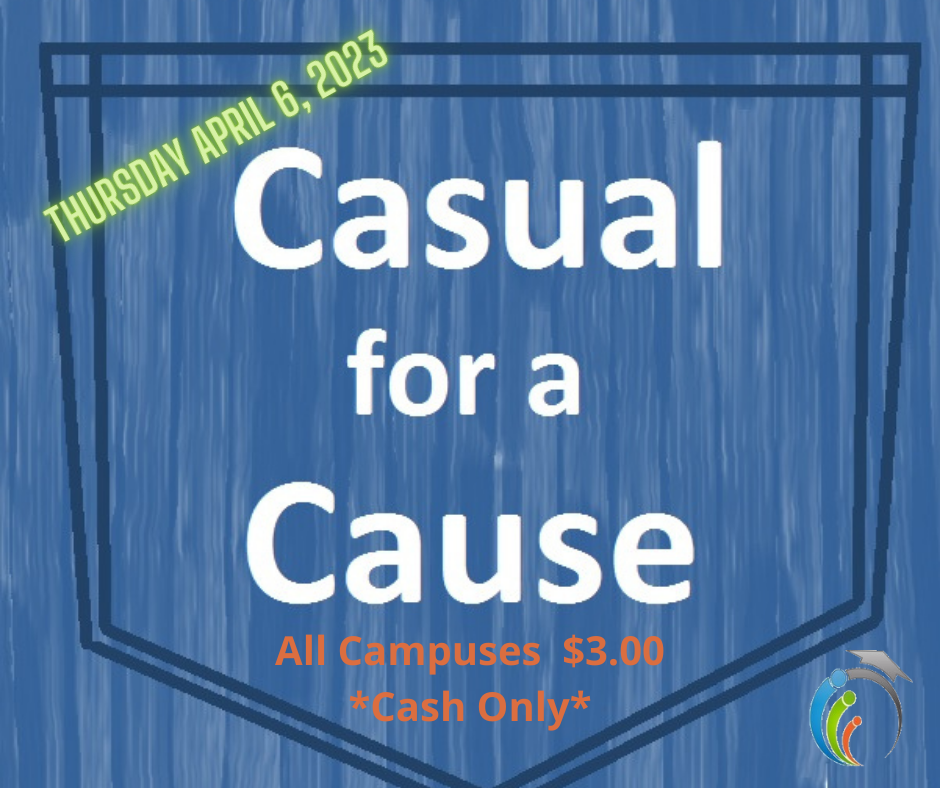 April Menus!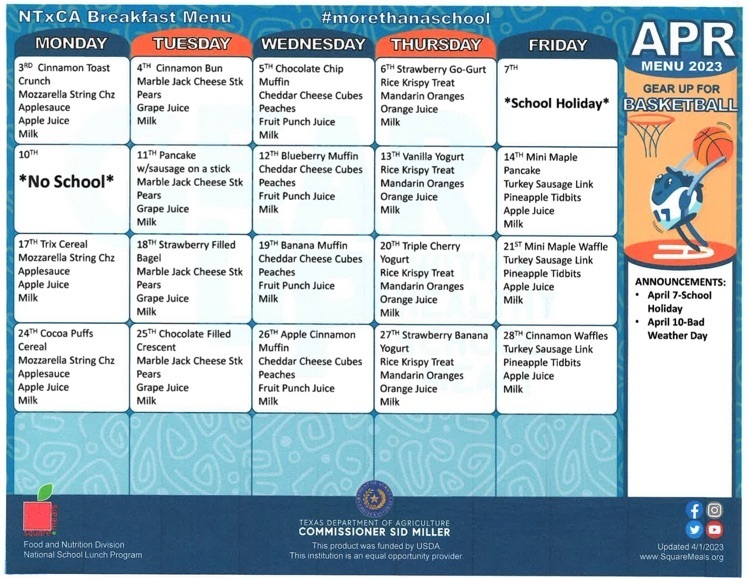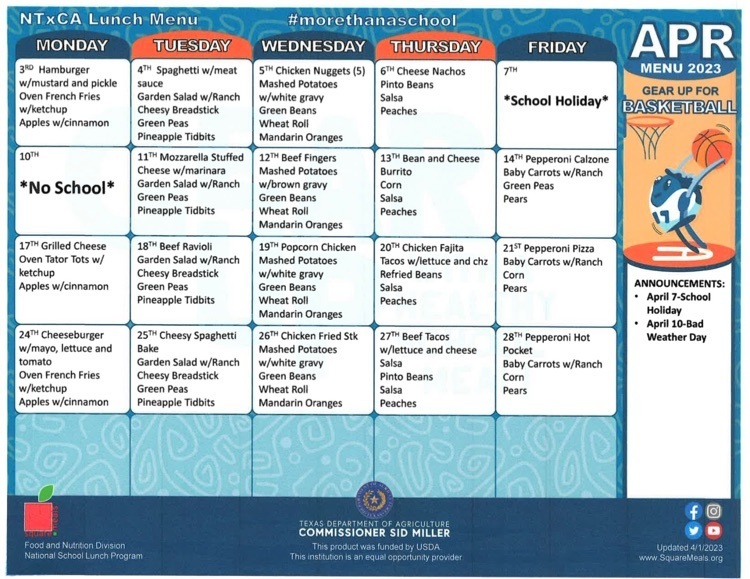 It's grocery day! Come shop at the North Campus from 1:00 to 4:00 p.m.

Daylight Savings Time starts tonight! Set your clocks forward 1 hour!

It's almost Spring Break!!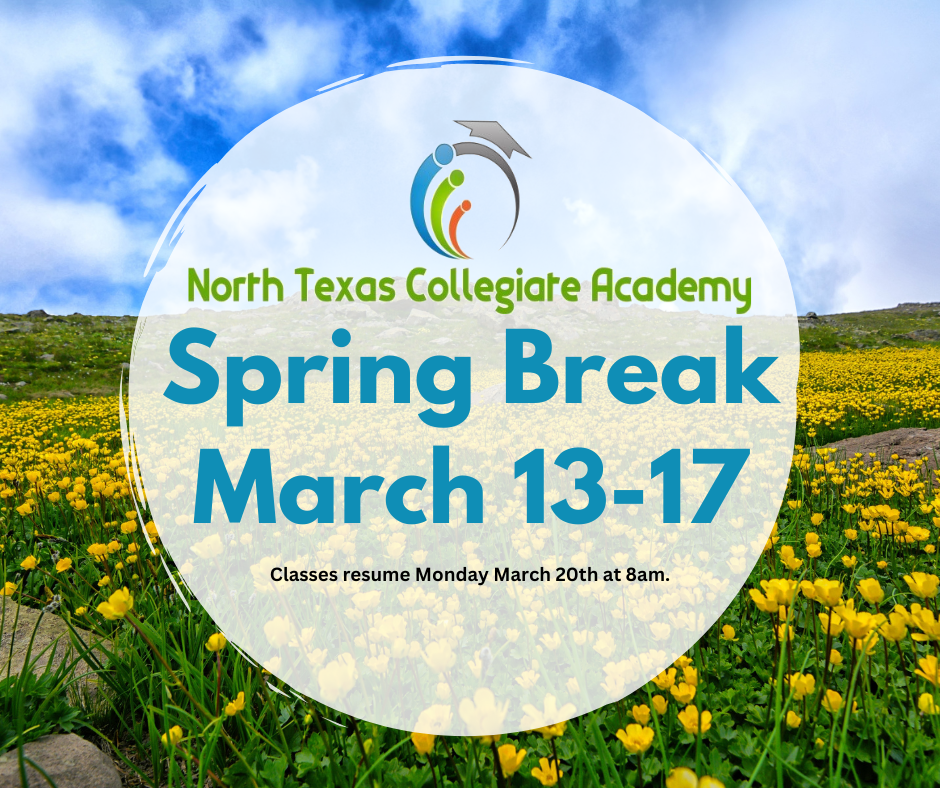 Pantry Change! Pantry day has been moved to tomorrow!!

March Menus!


Grocery Day! Come shop at the North Campus until 4:00 pm today!